The Capissians are a race separate from humans, created by the Archangels after Lucifer's fall to balance good vs evil on earth. It's up to seventeen-year-old Rylee Baker to fulfill an ancient prophecy that will end the civil war.
Age rating: 17+
Hollowridge: Christa Sims (young adult, slow burn reverse harem)
Christa Sims just wants to survive high school and stay clear of Hollowridge–a secret community for the paranormal. After her parents' death, she wants very little to do with her kind. But a team of five guys befriend her and drag her into their world of chasing rogues and dark secrets.
Age Rating: 16+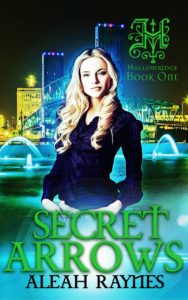 Vaskell Empire (young adult fantasy co-authoring with Mandy Caruso)
Four fairy princesses are captured and placed in a slave camp for children after their father, the King of the Croi Kingdom, is killed by their evil uncle. They have to place their trust in four boys to escape and reclaim their kingdom.
Age rating: 13+