Age Rating 16+
Sixteen Talia Sarri's life changes after her father is killed on what was supposed to be a routine mission. She is sent to live with a grandfather she has never known and thrusted into a secret world of dragons, magic, family, and a fight for survival.
---
Curse of the Moon Mage Trilogy (young adult paranormal romance)
Age Rating: 16+
Coming soon…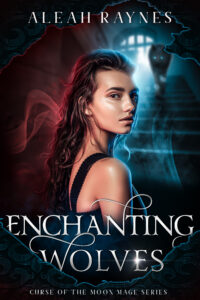 ---
Hollowridge Mysteries (young adult urban fantasy mystery)
Age Rating: 16+
Coming soon…
---
Capissian Academy (new adult reverse harem) – On hold
Age rating: 17+
The Capissians are a race separate from humans, created by the Archangels after Lucifer's fall to balance good vs evil on earth. It's up to seventeen-year-old Rylee Baker to fulfill an ancient prophecy that will end the civil war.
NOTE: This series is getting an overhaul and book one is being rewritten. Keep an eye on the blog, Aleah's FB page, and NL for updates.