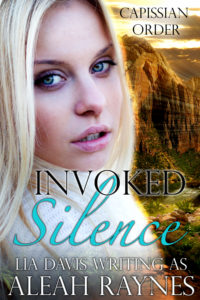 Capissian Order, Book Two
Releases June 16, 2018
Preorder it today: Amazon | Nook | iBooks | Kobo | Google Books
Losing a loved one kills part of your soul.
My dad's heroic act of sacrifice to keep me alive awakened a need for revenge. Seeing him die cut deep.
My Capissian Order training has begun and my guys aren't holding back. They push me to my breaking point then beyond. My powers have a mind of their own. I can manage some of my abilities, but others are becoming darker and uncontrollable.
Reed is determined and believes I can use his power of creating force fields to help me focus. I'm just as determined to get him to relax and believe that not all things are meant to be controlled.
When I find out who the killer is, I'm heartbroken all over again. Now, I have to get my loves to believe me before all Hell breaks through the veil.