Welcome to YA Scavenger Hunt! This bi-annual event was first organized by author Colleen Houck as a way to give readers a chance to gain access to exclusive bonus material from their favorite authors…and a chance to win some awesome prizes! At this hunt, you not only get access to exclusive content from each author, you also get a clue for the hunt. Add up the clues, and you can enter for our prize–one lucky winner will receive one book from each author on the hunt in my team! But play fast: this contest (and all the exclusive bonus material) will only be online for 72 hours!Go to the YA Scavenger Hunt page to find out all about the hunt. There are SIX contests going on simultaneously, and you can enter one or all! I am a part of the PURPLE TEAM–but there is also a red team, a gold team, an orange team, a red team, and an indie team for a chance to win a whole different set of books!If you'd like to find out more about the hunt, see links to all the authors participating, and see the full list of prizes up for grabs, go to the YA Scavenger Hunt page.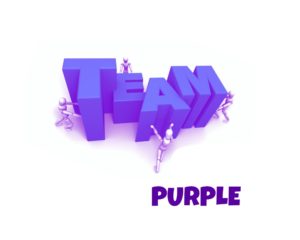 SCAVENGER HUNT PUZZLE
Directions:
 Below, you'll notice that I've listed my favorite number. Collect the favorite numbers of all the authors on the
 purple team
, and then add them up (don't worry, you can use a calculator!).
Rules:
 Open internationally, anyone below the age of 18 should have a parent or guardian's permission to enter. To be eligible for the grand prize, you must submit the completed entry form by
DATE
, at noon Pacific Time. Entries sent without the correct number or without contact information will not be considered.
SCAVENGER HUNT POST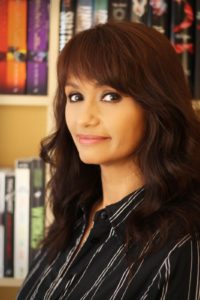 Today, I am hosting 
Dorothy Dreyer
 on my website for the YA Scavenger Hunt!
Dorothy Dreyer is a Philippine-born American living in Germany with her husband, two teens, and two Siberian Huskies. She is an Amazon category bestselling author of young adult and new adult books that usually have some element of magic or the supernatural in them. Aside from reading, she enjoys movies, chocolate, take-out, traveling, and having fun with friends and family. She tends to sing sometimes, too, so keep her away from your Karaoke bars.
EXCLUSIVE CONTENT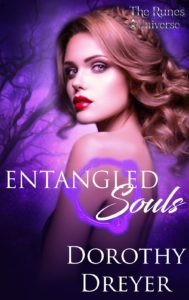 Entangled Souls
The runes Universe, Kindle Worlds
By Dorothy Dreyer
Her whole life, Lexi has known that the voices she hears in her head—omens and harbingers of important things to come—are part of being a witch. But what she doesn't know is that a soul has escaped its reaping while on her family's property.
When handsome stranger Caden shows up on his motorcycle to tour the vineyard she grew up on, she isn't aware that he is a Valkyrie searching for the lost soul. All she knows is that the deep attraction she feels for him is undeniable. When Caden finds out Lexi is a witch and asks her to help him track down the soul, Lexi must come to terms with the fact that Caden is immortal and decide if her feelings for a soul reaper are worth the risks.
Check an exclusive deleted scene
Caden
Lexi made a soft sound, shifting in my arms as she continued to sleep. Though I sat in her bed, I was above the covers while she was tucked beneath the floral sheets. But her head rested on my chest, and I wondered at the fact that my beating heart hadn't woken her. Though Arthur's spirit had possessed Lexi's body only for a short amount of time, it left her exhausted. She had passed out on the kitchen floor the second Arthur's soul left her body, and I had been quick to catch her.
I wondered if she even realized I was beside her, holding her, keeping her safe in the cocoon of my arms. And she was safe—I wouldn't let anything happen to her.
She lifted her cheek and swiped a stray hair away, immediately snuggling into me again. Her lips parted, and the soft word that came out set my pulse racing and made my heart swell.
"Caden."
I had to double-check to be sure she was still asleep. Her breathing was slow and deep, her eyes still shut, and her body warm. Was she dreaming of me? Did she subconsciously know I was here beside her? Or was she calling my name, the longing in her heart for us to be together as strong as it was in mine?
I stroked her hair, looking forward to the moment she would open her eyes so I could tell her how I felt about her.
---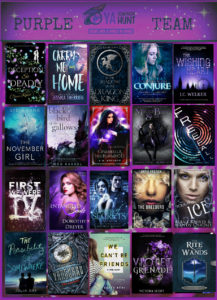 And don't forget to enter the contest for a chance to win a ton of books by me, Aleah Raynes, and more! To enter, you need to know that my favorite number is 35. Add up all the favorite numbers of the authors on the purple team and you'll have all the secret code to enter for the grand prize!
 CONTINUE THE HUNT
To keep going on your quest for the hunt, you need to check out the next author!
Clara Kensie.
BUT before you go…
I'm giving away a $25 Amazon Gift Card
Just follow the Rafflecopter instructions below.