Welcome to YA Scavenger Hunt! This bi-annual event was first organized by author Colleen Houck as a way to give readers a chance to gain access to exclusive bonus material from their favorite authors…and a chance to win some awesome prizes! At this hunt, you not only get access to exclusive content from each author, you also get a clue for the hunt. Add up the clues, and you can enter for our prize–one lucky winner will receive one book from each author on the hunt in my team! But play fast: this contest (and all the exclusive bonus material) will only be online for 72 hours! Go to the YA Scavenger Hunt page to find out all about the hunt. There are SIX contests going on simultaneously, and you can enter one or all! I am a part of the GOLD TEAM–but there is also a red team, a gold team, an orange team, a red team, and an indie team for a chance to win a whole different set of books!If you'd like to find out more about the hunt, see links to all the authors participating, and see the full list of prizes up for grabs, go to the YA Scavenger Hunt page.
SCAVENGER HUNT PUZZLE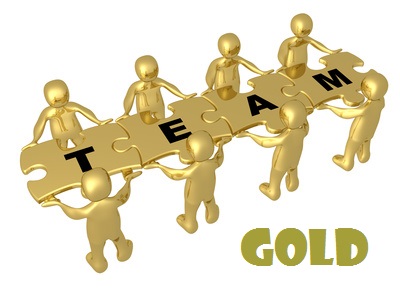 Directions: Below, you'll notice that I've listed my favorite number. Collect the favorite numbers of all the authors on the GOLD TEAM, and then add them up (don't worry, you can use a calculator!).
Rules: Open internationally, anyone below the age of 18 should have a parent or guardian's permission to enter. To be eligible for the grand prize, you must submit the completed entry form by DATE, at noon Pacific Time. Entries sent without the correct number or without contact information will not be considered.
SCAVENGER HUNT POST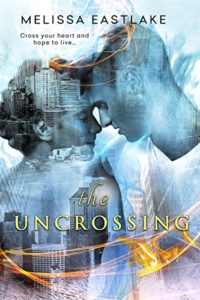 I'm sharing a deleted scene from my novel The Uncrossing. This is a little piece of prologue that never made it into any of the real drafts of the book – or got edited properly, to be entirely honest – but having written the backstory still helped inform the final scenes that did make it into the book.
The club is too grimy and close and perfect to last much longer in New York, but Alexei doesn't know that. All he knows is that it has all-ages shows sometimes, so he can go and throw his body around the pit on the floor until his blood blooms under his skin, dark as the marker Xes on his hands.

Alexei doesn't understand his blood yet, not really—what a power it is, what a burden, how hot it flows in his veins—but he knows it's expensive. When another skull smashes too hard against his face, stars explode behind his vision and sticky wet heat runs down his mouth and chin, and he feels strangely giddy. Reckless. People will trade a lifetime's loyalty for a drop of this blood, and Alexei's spilling it down his t-shirt and onto the floor because he can make as much of it as he needs.

He pushes to the edge of the pit, smearing the back of his hand across his throbbing face so he can breathe, and his eyes fall on a girl like a shaft of light at the dark bar. Alexei's never met her, never even been in the same room with her, but he recognizes her right away with a thrill of something he calls fear. She sees him too, and holds him in a stare.

Because he can't let his nerves show, he smiles as darkly as he can, all teeth in his bloody mouth. He must look like a monster—he is one—but the girl doesn't waver. She arches an eyebrow and lets one corner of her mouth lift slowly, giving him something like a smile in return.
More about The Uncrossing…
Luke can uncross almost any curse—they unravel themselves for him like no one else. So working for the Kovrovs, one of the families controlling all the magic in New York, is exciting and dangerous, especially when he encounters the first curse he can't break. And it involves Jeremy, the beloved, sheltered prince of the Kovrov family—the one boy he absolutely shouldn't be falling for.
Jeremy's been in love with cocky, talented Luke since they were kids. But from their first kiss, something's missing. Jeremy's family keeps generations of deadly secrets, forcing him to choose between love and loyalty. As Luke fights to break the curse, a magical, citywide war starts crackling, and it's tied to Jeremy.
This might be the one curse Luke can't uncross. If true love's kiss fails, what's left for him and Jeremy?
About Melissa
Melissa Eastlake's debut novel, The Uncrossing, came out in 2017 from Entangled Teen. She's a 2017 Lambda Literary Fellow and studied creative writing at Hollins University. She lives in Athens, Georgia with her partner and their dogs.
Check out her website: melissaeastlake.com
Find her on Facebook: https://www.facebook.com/MelissaEastlakeAuthor/
---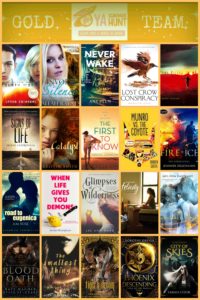 And don't forget to enter the contest for a chance to win a ton of books by me, Aleah Raynes, and more! To enter, you need to know that my favorite number is 16. Add up all the favorite numbers of the authors on the GOLD TEAM and you'll have all the secret code to enter for the grand prize! ENTER HERE
CONTINUE THE HUNT
To keep going on your quest for the hunt, you need to check out the next author!
Stacey Kade